Pickleball is kind of a big dill.
Happy Tuesday, Gym World.
I took the family to the Florida Keys for a long weekend.
Any Dad who has vacationed in a warm climate knows that can only mean one thing:

10 hours a day of volunteer lifeguarding.
In our household, we call this "pool jail."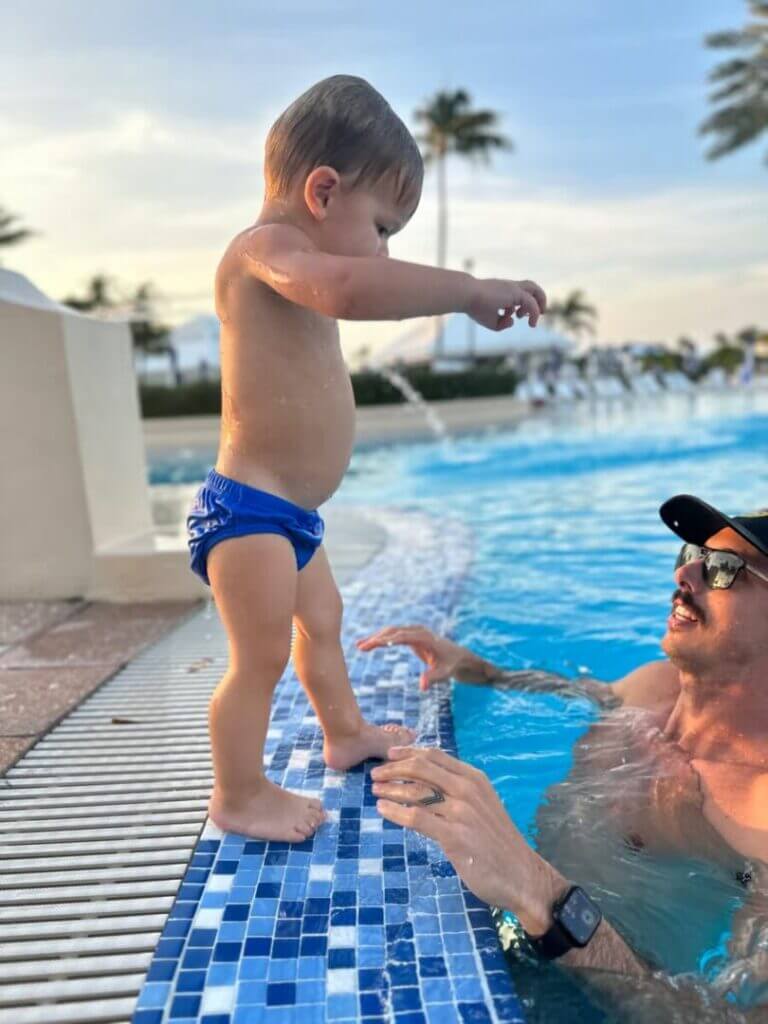 Now that I am out on bail let's get into this week's news:
Pickleballers
The Sports & Fitness Industry Association released a report saying that pickleball is the fastest-growing sport in America.
According to them, 8 million people played last year—an 85.7% increase from 2021.
But the Association of Pickleball Professionals said 36.5 million people played last year—an 800% increase from their 2021 number.
Pickleball data analyst will be the fastest-growing career in 2023 🤣
Regardless of who you believe, the number of pickleball players is growing faster than the number of pickleball courts, which is only up by 15% YoY.
So right now, demand for courts far exceeds supply.
So who is getting rich from the pickleball craze?
King of the Court
After calling pickleball "a key growth engine" for their business in 2021, Life Time went on to become the largest pickleball facility operator in the US.
They operate 500 courts and plan to build 500 more by the end of 2024.
They reported that in-club play is up 1,100% YoY.
Pickleball is a social sport that can be played by people of almost any age or activity level, and It's also way more fun than using an elliptical.
If Life Time can facilitate community and friendship through pickleball, it'll have a meaningful impact on sales & retention.

A Life Time near me in Florida has 3 indoor courts with AC. I have neighbors that pay $260/mo just to play there.
Top Golf for Pickleball
Dave Johnson, a real estate developer with a nice mustache, started a concept called Chicken N Pickle, described as "Top Golf for Pickleball."
I am not a golfer, but I think Top Golf's recipe for success is:
Choose a sport that unfit rich people like to play and serve bar food + signature cocktails.
Dave did just that, and it worked. 350,000 people visited the original Chicken N Pickle location in Kansas the first year they were in business.
This year the company is opening its 10th location and is rumored to be worth more than $100M.
But with startup costs as high as $17M per location, this concept is out of reach for most gym owners.
Tennis Club for Pickleball
Ace is pickleball's version of a tennis club.
Instead of making their money on booze, Ace sells memberships like a traditional gym that run between $89-$129/mo.
Their concept store is still under construction, but the team estimates that startup costs will be a more modest $1.5M.
They're currently seeking franchisees, but I wouldn't put money into one until they prove the concept works.
Why should gym owners care?
According to the Sports & Fitness Industry Association, gym-based participation lags behind that of racquet sports.
Makes sense.
CNN tells me we're in a mental health crisis.
People are lonely, and many of us work from home. Personally, it's a crazy week if I talk to more than 5 people outside of my immediate family.
I see the allure of a social sport that can be played by people of all ages & abilities.
While I don't think every gym needs a pickleball court, every gym owner would benefit from fostering community & camaraderie as pickleball does.
If you can do this in an inclusive way there are big bucks to be made.
These gym owners are making $350k/mo from their content strategy.
A few weeks ago, I explained why every fit pro should make short-form vertical videos.
In that newsletter, I mentioned that Dan Trink and Kyle Fields were making 6-figures a MONTH from their content.
People wanted to know what they were doing, so I forced them to tell me.
Until next week,
John